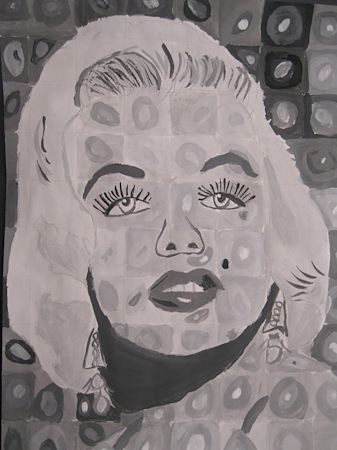 Created by Lauren at the Middle School
Beginning this school year, students at the middle school and high school will have a new way to show off their class art work. Louellen Pagliaro and Lynn Warecke have undertaken the task of photographing their student work and posting it to the web using a website called
Artsonia
. On this site, student artwork is categorized by school and is an excellent way for kids to see what other students are doing in their classes. For more information, check out the
middle school gallery
or the
high school gallery
. My favorite part of this project is seeing that parents and family members are going on to the site and leaving comments for the artist. So cool...keep up the good work guys!
Created by John at the High School
Now What?
Although Artsonia is geared toward artwork...this might inspire you to create a digital "student work" arena on the web. One idea to consider might be to create a blog and embed or post a link to student work. A wiki would also be an excellent way to group your students work. How about Posterous spaces or Google sites?